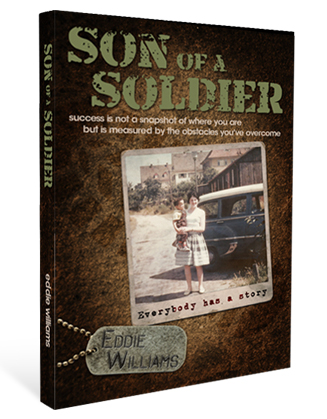 SUMMARY  
Have you ever been publicly humiliated, called hate-filled names, bullied in school, endured rude insults, or told you'd never amount to anything? Son of A Soldier gives you real hope to overcome obstacles and face adversity, while achieving your own personal potential. Eddie is a West Point graduate, former U.S. Army Officer, Airborne Ranger, and Green Beret. He is also a successful business owner, father, and husband. Eddie grippingly shares shocking family secrets discovered after his parents died. His story will encourage every reader.
Authored by Eddie Williams
List Price: $19.99
6″ x 9″ (15.24 x 22.86 cm)
Black & White on White paper
200 pages
Publisher: E&M Williams Consulting Group LLC
ISBN-13: 978-0-9897633-0-1
Take a look inside the book, click on the images below.