Here is what some of our clients are saying…
(note: to view the full letter, click on the company's name)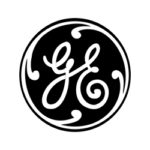 Your Attitude is Contagious and Worth Catching
We thoroughly enjoyed your excellent presentations during our recent teambuilding events.  Your encouraging message was exceedingly well received by the entire team.  Your attitude is contagious and worth catching, so on behalf of the MEAG/Wansley 9 Operating Team, thank you for making our first ever teambuilding experiences terrific!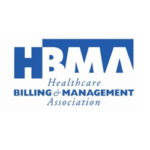 Your Presentation Brought the Audience to Life
On behalf of HBMA, I wanted to thank you for the outstanding contribution on your program made to the HBMA Regional Road Show.  It was a pleasure working with you in the four cities where we held the programs this year.  The nature of our business requires education that is often regulatory and legal in nature; a very necessary requirement for our members to be able to run their business.  However, this type of material is often factual, dry and boring.  Your presentation on "Communication - Effective Listening" brought the audience to life.  The content of your program was invaluable because it not only pertained to our business environments; it applied to all aspects of our lives!  Your ability to engage the audience is outstanding and content rich.  Our members were Wowed!  Many thanks for a terrific program and captivating the crowd.  We look forward to having you back again soon!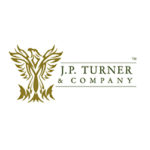 Your passion is contagious!
Thank you for providing the keynote address for our firm's Annual Conference.  The presentation was engaging and entertaining.  I loved how interactive you were with our reps and that you were able to keep them engaged so early in the morning.  Your message and key points were reinforced through the activities you had them do.  Your passion is contagious!  Thank you for helping us get our conference off to a great start!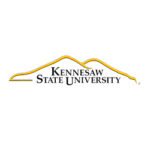 Standing Room Only Audience
Thank you so much for your rousing and motivational presentation which kicked off Kennesaw State University's Coles College of Business Student Success Series.  When we began to publicize the event your talk as, "a discussion on some of the enduring factors successful people always do, but unsuccessful people don't do," we were thrilled by the anticipation exhibited by many of our students.  The standing room only audience reinforced the interest in your presentation.  Your 75-minute presentation engaged the audience, provided detailed examples, and shared techniques that our students can immediately apply to make a positive difference in their lives.  I appreciate your willingness to meet with my colleagues and me in order to tailor your presentation, so it would be consistent with our intent for the Student Success Series initiative; to improve the professionalism of our students.  Your high energy style and ability to effectively present several messages in a brief period, demonstrate your professionalism, dedication, and passion as a speaker.  Thanks again for your inspirational words!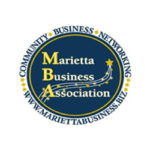 To say that you were engaging is an understatement!
It is has now been three weeks since you presented a seminar to the Marietta Business Association about Emotional Intelligence, and the members are still talking about how much they enjoyed that opportunity. To say that you were engaging is an understatement. I am sure each participant felt as though you were speaking directly to them personally. The diversity in presentation materials and approaches made sure that all learning types and personalities were not only addressed but encouraged. With a group as diverse as ours it was both necessary and sincerely appreciated. You skillfully incorporated video, academic articles, pictures, anecdotes, personal assessments, numerous references and group discussion. The topic was fascinating and your knowledge of the content allowed you to address each person's questions and concerns with ease. I am sure that every attendee left the meeting with something that they will be able to apply to both their personal and professional lives. On behalf of the board and the membership of the Marietta Business Association, and I want to thank you again for providing such an incredible opportunity for us to have fun while exploring such pertinent information.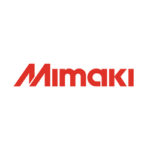 An Impactful Keynote Address
Dear Eddie: It was such a pleasure having the opportunity to work with you in planning our National Sales Meeting this month! Obviously with a meeting such as this, we wanted to make sure we secured a keynote speaker who could deliver by tying together themes from the meeting and providing a charge for the attendees in a thoughtful yet engaging way. Your motivational session "The Success Essentials" did just that. You did an impressive job at getting to know our employees, assessing the culture and responding in a way that was very well-received by our group. I am confident that we will all be more mindful of moving north collectively, but first agreeing on the direction! Thank you again for delivering such an impactful keynote address. We would certainly welcome the opportunity to invite you back for future speaking engagements. Sincerely, Trena Harris - Human Resources Manager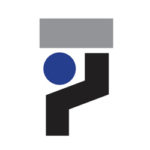 Eddie Williams and Telamon Corporation – a huge success!
We hired Eddie to provide training and a keynote at Telamon's 50th Anniversary Corporate Conference in Raleigh on March 10, 2015. Being such a significant milestone in the Corporation's history, we wanted the kickoff event to be as impactful as possible, speaking to the hearts and minds of every staff member in attendance. We needed a speaker who could match the moment – be engaging, thoughtful, and connect with our values and mission. I engaged Eddie based on a glowing recommended from a trusted colleague and friend. The first thing that sets Eddie apart from others in the field is his preparation. While the unpredictable February winter weather impeded his travel, it did not keep him from connecting and spending an hour on a scheduled planning call, when he could have easily postponed. As an event planner, I appreciate that Eddie helped us keep the event on track and on budget. Eddie arrived in Raleigh a day prior to his scheduled first event – at 8 a.m.! He spent an entire day with Telamon managers learning about Telamon, our core values, our issues, our concerns. By the end, he had a working knowledge of Telamon that he could take to the stage the next day. The topic of Edide's keynote the next day was the Essentials of Success. He shared his observations on what proven success looks like, and how to channel the best efforts of everyone in the organization toward the fulfillment of the mission. He incorporated our recent milestones, issues and challenges while shared compelling moments from his life journey to help spark the creativity and imagination, as well as the drive and commitment, of everyone in the room. Later, he provided two great, well-received trainings on time management, and Outlook as a productivity tool to round out the day. The feedback coming from our evaluations was unmatched, proving it was a great investment to have Eddie share his experiences and insights at our conference. I recommend Eddie Williams as a trainer and keynoter for organizations that want to inspire their people to achieve personal success while maximizing the organization's impact.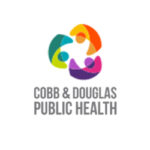 Very Upbeat and Funny
Dear Eddie: We thoroughly enjoyed your presentation at our Family Health Division Retreat. The Emotional Intelligence Presentation was very informative for personal as well as work applications. Your presentation style is very upbeat and funny which kept the staff engaged at all times. Many of the staff have voiced how much they enjoyed the class. Thank you for taking the time to provide this presentation for our staff. I will be sure to refer other managers and our training Coordinator in our institution to you for future training needs.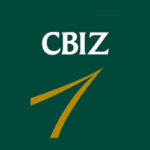 A Meaningful and On-Point Talk
Dear Eddie, Thank you for an excellent presentation to our sales team and senior service team members last week.  I have received tremendous feedback from everyone about what a meaningful and on-point talk you gave.  I was particularly impressed with the time you spent on our various session for a the day and a half preceding your talk to learn about our people, goals and challenges and then incorporating your knowledge of CBIZ into your presentation.  I am not aware of many speakers who will go to that length to customize the message to the audience as you did.  Your talk no only supported my overall messaging to my team but successfully expanded upon it as well.  Thank you for providing great value to our conference and I look forward to our doing more work together.  All the best, Jim O'Connor, President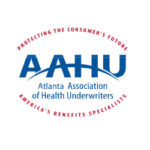 Humorous and Insightful Keynote Address
Dear Eddie, Thank you for providing a humorous and insightful keynote address at the Atlanta Association of Health Underwriters (AAHU) Benefits Forum a couple of weeks ago. Your presentation on "the Success Essentials" was engaging, entertaining, and your interactive style was very appropriate for our theme; "Where Are We Now?", and as the final speaker of the day. Your experience in the insurance industry made your presentation more credible to the audience. I appreciate how you were able to weave comments and critical points made by the speaker just before you, into your points on how we can handle all of the changes within our healthcare industry. Thanks for your passion, energy, and enthusiasm!